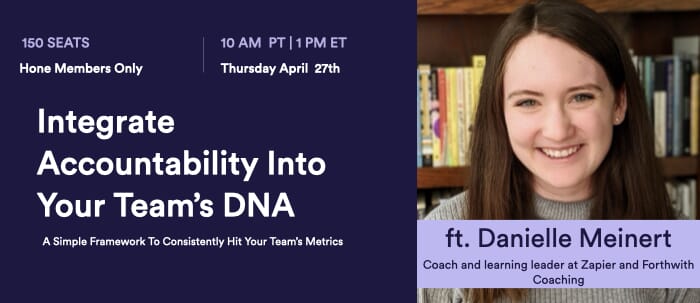 When managers and sales enablement leaders hold their teams accountable to their work, teams are more likely to hit their targets. When teams achieve their goals, they thrive. Accountability, therefore, is kindness.
This interactive workshop gives sales leaders and enablement professionals the opportunity to reclaim – or define – their leadership style. We especially recommend this masterclass to high-performing salespeople who are new to management and leaders who wish they received manager training earlier in the career.
You'll leave this workshop with
A practical framework for managing your team's performance and accountability to their goals
Practice setting reasonable expectations, sharing growth-oriented feedback, and managing to consequences
Confidence in your ability to lead your sales team.