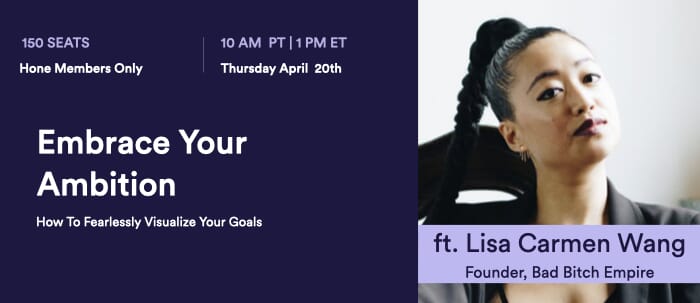 What is the dream you would pursue if you stopped asking, "What if everything goes wrong?" and started asking, "What if everything goes right?."
Lisa Carmen Wang, founder of the Bad Bitch Empire, calls this dream your "Bad Bitch Dream." While society doesn't always give people belonging to historically marginalized groups the permission to be ambitious, in this session, we'll break free of those limits. We are going to dream big and dream fearlessly.
Lisa will show you how to shift from scarcity to abundance to develop an unbreakable mindset that will help you achieve your goals. Then, through visualization and tapping into your innate superpowers, you'll learn how to make your dream a reality.